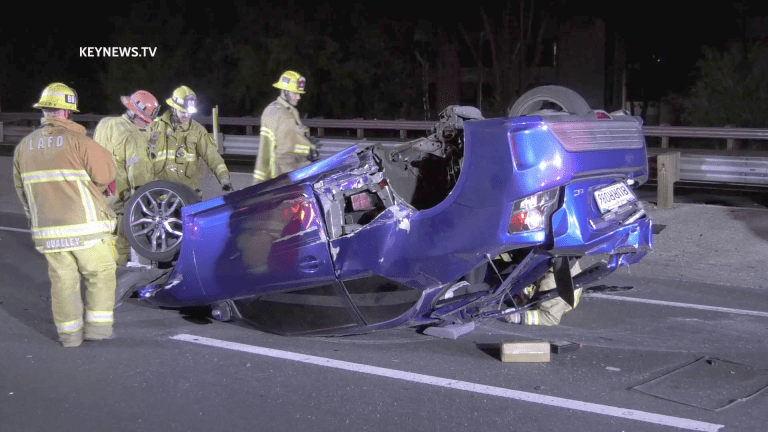 North 101 Freeway Solo Vehicle Rollover, Driver Safe
A male driver is safe after his vehicle rolled over on the 101 and 405 split early Thursday morning.
Los Angeles: At approximately 1:20 a.m. Thursday, June 10, 2021, California Highway Patrol and Los Angeles Fire Department responded to a vehicle rollover on the North 101 and South 405 split. Upon arrival, they found a single vehicle rollover with the male driver out of the car. LAFD examined and treated the driver for any injuries at the scene. CHP closed all lanes but managed to move the rolled vehicle to the shoulder allowing lanes to reopen.
Andrew Gonzalez Photojournalist, Key News Network