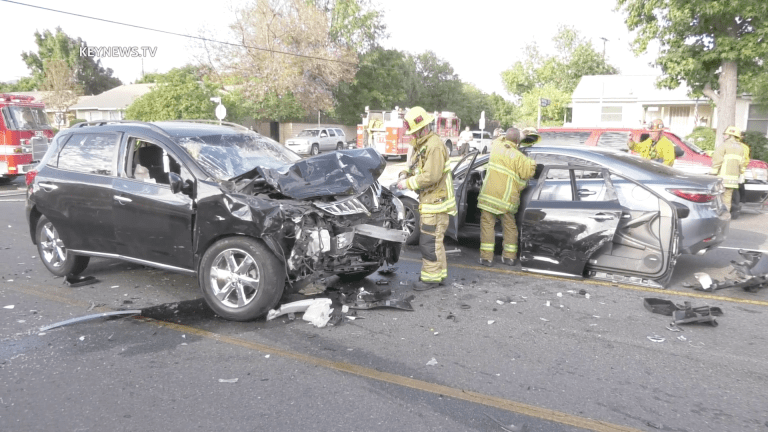 North Hills 2-Vehicle Collision Leaves Driver Trapped, Extricated by LAFD (GRAPHIC)
A two-vehicle collision on Woodley Avenue trapped the driver of one vehicle, and was transported to the hospital along with the passenger.
WARNING: Video is classified as Graphic Content
North Hills: At approximately 6:13 p.m. Tuesday, June 22, 2021, the Los Angeles Fire Department responded to a call of a traffic collision on the 10000 block of North Woodley Avenue. Upon arrival, they located a two-vehicle collision with a total of four patients. LAFD found the driver from the black vehicle trapped and used the Jaws of Life to free them from the wreckage. The driver and passenger from the black vehicle were both transported to Northridge Hospital with unknown injuries.
Andrew Gonzalez Photojournalist, Key News Network