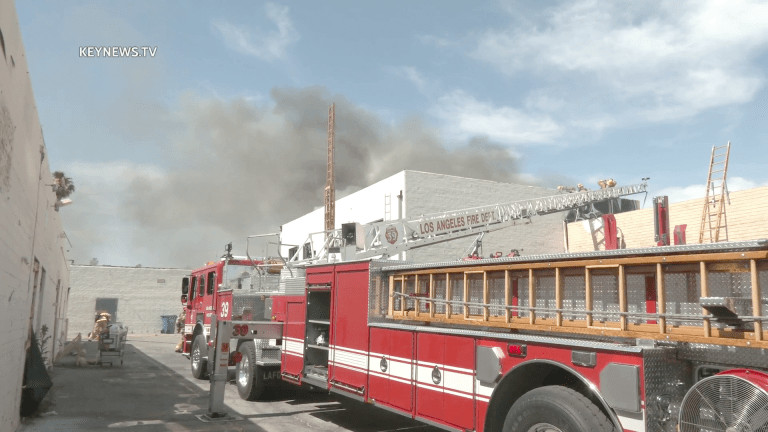 North Hollywood Commercial Structure Fire
50 firefighters battled a commercial structure fire in North Hollywood Saturday afternoon.
North Hollywood: On Saturday, June 5, 2021, around 3:45 p.m., the Los Angeles Fire Department responded to the 6200 block of North Laurel Canyon Boulevard for a structure fire. According to LAFD, 50 firefighters took just 32 minutes to access, confine and fully extinguish fire on the second floor of a vacant two-story commercial building. No injuries were reported. The cause of the fire is under investigation.
Keith Johnson Photojournalist, Key News Network