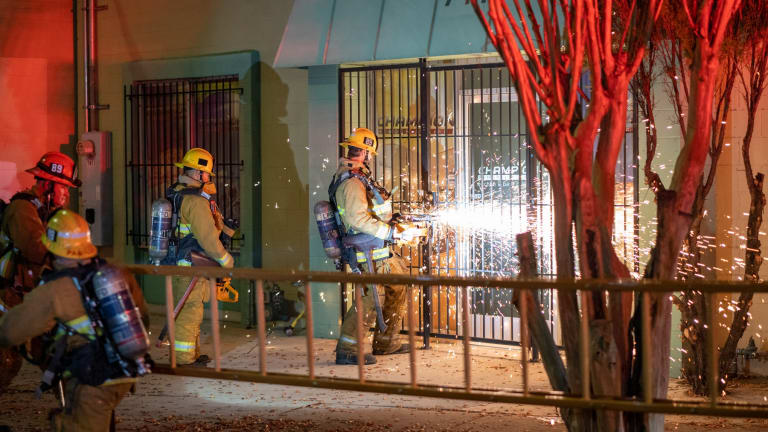 North Hollywood Fire Leads to Discovery of Grow Operation
A marijuana grow operation was discovered this evening after LAFD extinguished a commercial building fire.
LAFD responded to a reported structure fire this morning at 2:22 a.m. Firefighters arrived and found a one story commercial building with smoke and fire showing from the roof. Firefighters were able to achieve a knockdown of the fire in roughly fifteen minutes. The fire was initially contained to a contents fire in the back corner of the building.
​
​
At approximately 4:15 a.m., LAFD resources requested LAPD to respond to the location for a "grow operation" at the commercial building next door to the fire building. Unknown at this time if the grow operation was the source or cause of the blaze in the adjacent structure. LAPD North Hollywood units were requested to the location to secure the scene and handle their part of the investigation. Per an LAFD captain at the scene, the building containing the grow operation was roughly 50 x 100 feet and was "full" of marijuana plants.
​
​
Seven LAPD officers arrived at scene to clear and secure the location. The building containing the grow operation is labeled as a "bakery" and is located on Bellaire Avenue between Saticoy Street and Saticoy Street South, directly East of the fire building. Unknown how many plants are in the structure at this time.
Photos by: Andrew Loera, Key News Network
​