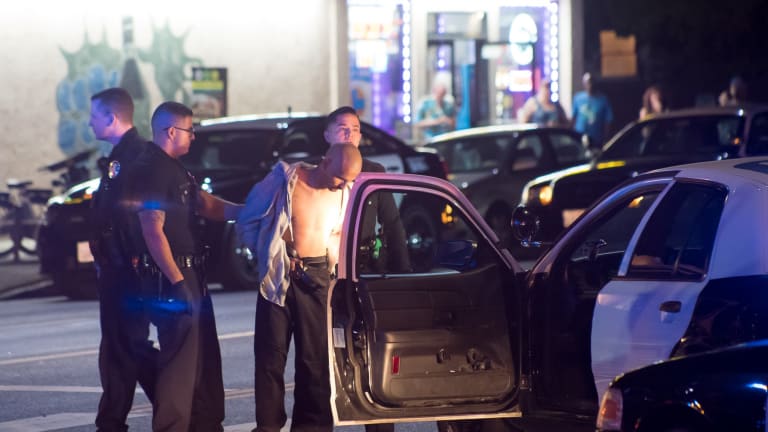 North Hollywood High-Speed Pursuit Ends in Violent Crash in Valley Village
A carjacking that started earlier today in Sylmar, ended in a violent 3-car crash in North Hollywood.
North Hollywood, CA: ​The pursuit started after a Foothill Division gang unit officer spotted the suspect in a Toyota Prius. The suspect already had a warrant for an earlier carjacking and was reportedly armed and dangerous.
​
The high speed chase began in Sylmar and into the North Hollywood area where the pursuit came to an end in a violent crash at the intersection of Riverside Drive and Colfax Avenue at 9:23 p.m. in Valley Village.
The Prius collided with one vehicle that also involved another vehicle.
​
The occupants of one of the vehicles appeared to be a family, where a woman was seen helping a small child, under the age of five, out of the vehicle.
​
Carjacking suspect is a male Hispanic, in his thirties.
At the end of the pursuit, he was handcuffed and taken into custody.
​