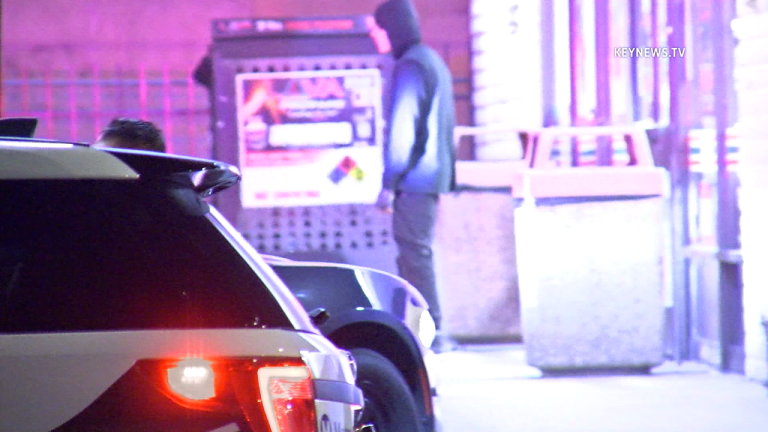 North Hollywood Knife Brandishing Tunnel Suspect
A man with a large knife took LAPD officers on a slow standoff through the tunnels underneath North Hollywood.
LAPD officers responded to the Universal Studios metro platform to assist transit metro security with a man with a knife. The suspect, a man in his thirties, was brandishing a "large" knife at officers on the platform. LAPD North Hollywood division officers responded to the location to assist the security officers with the suspect. The officers then proceeded to follow the suspect down to the platform and on to the railroad tracks. The suspect then led officers on a slow walking standoff brandishing the knife all the way to the North Hollywood Station platform near Chandler Boulevard and Lankershim Boulevard over three miles through the tunnels. Over thirty officers responded to the area to check possible exit locations from the underground tunnel. The suspect exited a hatch just south of the North Hollywood station and fled on foot. The suspect ran approximately four blocks before he was taken into custody at the 7-Eleven at the intersection of Magnolia and Tujunga. The suspect was taken into custody, and his dog was taken by animal control.