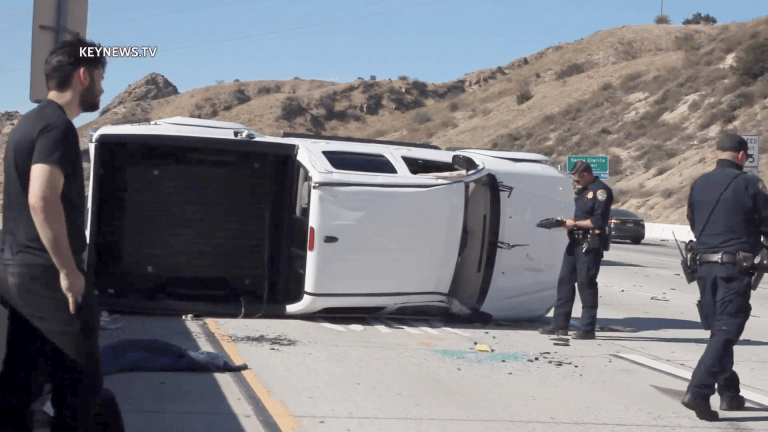 Northbound 14 Freeway Multi-Vehicle Collision, 2 Patients Transported to Hospital
Two patients were transported to a hospital after a multi-vehicle collision on the 14 Freeway Monday afternoon.
Newhall: At approximately 4:24 p.m. Monday, June 14, 2021, the Los Angeles County Fire Department received a call for a multiple vehicle collision with one vehicle overturned on the Northbound 14 Freeway just north of the I-5 truck route. A SigAlert was issued at 4:40 p.m. for at least 30 minutes blocking the #1, 2, and 3 lanes. Two patients in non life-threatening condition, were transported by AMR ambulance to an area hospital. California Highway Patrol responded to the scene and is investigating the collision.
Oscar Sol Photojournalist, Key News Network