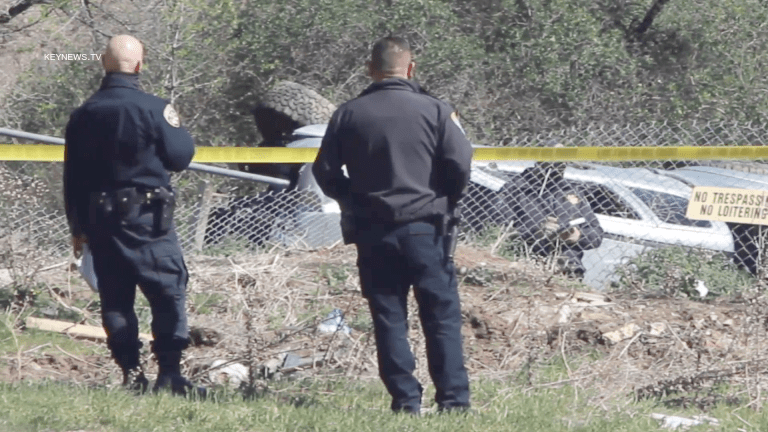 Occupants Escaped Safely After Vehicle Rollover into Embankment
A driver and 4 minors escaped without injury after vehicle collision with fence, pole and rollover into embankment.
On Friday, Mar. 12, 2021, at around 9:24 a.m., California Highway Patrol and Paramedics responded to a collision Northbound at Sierra Highway. A Toyota Tacoma truck crashed into a fence, impacted a pole and then rolled over ending in an embankment. The driver and four minors escaped from the wreck safely thanks to two vehicles that witnessed the collision and stopped to help. No injuries or entrapments. The pole was sheared at base with wires hanging. CHP is investigating the collision.
​
Oscar Sol Photojournalist, Key News Network