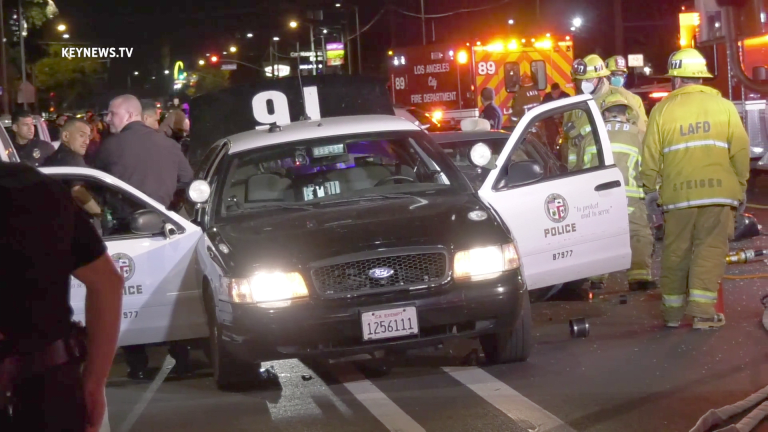 Officer Involved 3-Vehicle Traffic Collision in Sun Valley
LAPD patrol vehicle was involved in a 3-vehicle traffic collision on Vineland Thursday evening.
Sun Valley: At approximately 8:00 p.m. Thursday, Mar. 25, 2021, the Los Angeles Fire Department and Los Angeles Police Department responded to an officer involved three-vehicle traffic collision on the 7800 block of Vineland Avenue. A driver in one of vehicles was trapped and extricated, then transported to a local hospital by LAFD with unknown injuries. LAPD officers responding to the scene took a driver into custody who was then transported by LAFD to a local hospital with unknown injuries. It is not known at this time if any officers were injured in the collision.
​
Andrew Gonzalez Photojournalist, Key News Network