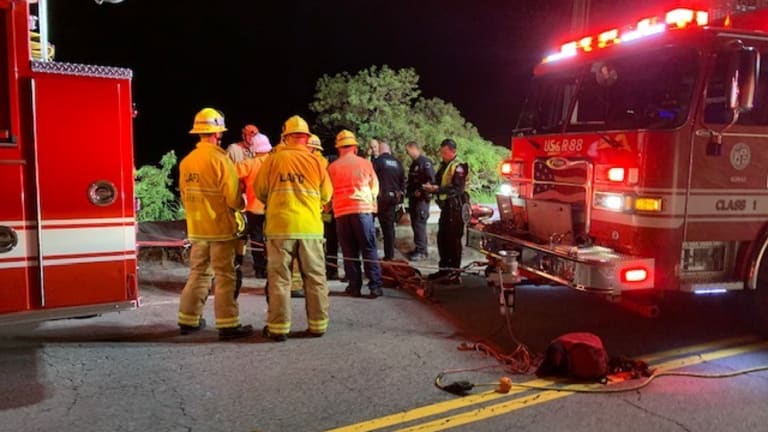 One Injured, One Fatal, in Hollywood Hills Hillside Crash
Vehicle with two occupants was found overturned down hillside near Fryman Canyon.
Los Angeles: Around 7:40 p.m., LAFD along with LAPD responded to a call of a vehicle off the side of W Mulholland Drive in the Beverly Crest area of the Hollywood Hills.
When crews arrived, the vehicle was discovered overturned approximately 25 feet down off the roadway in thick brush close to Fryman Canyon near the 8500 block of W Mulholland Drive, according to LAFD. As of around 8:00 p.m., crews were still on scene working to remove a trapped deceased occupant (unknown age and gender) from the wreckage. Reportedly, a male occupant survived and was transported by LAFD to an area hospital with minor to moderate injuries.
According to the LA County Department of Medical Examiner-Coroner, the deceased male has now been identified as 23-year-old Tito Diaz, Jr. It is unknown at this time, if Diaz was the driver or passenger. The accident is still under investigation.
​
​
​
Photos: Key News Network​
​