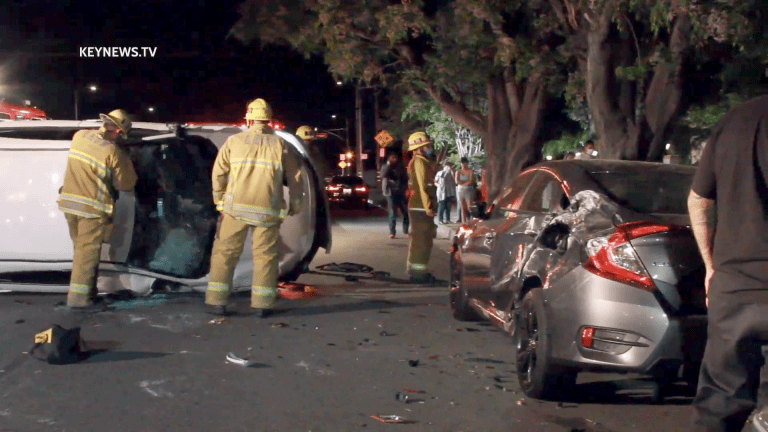 One Patient Transported After Collision in Arleta
One female was transported to a hospital after vehicle collision with two parked cars Saturday night.
Arleta: On Saturday, Apr. 17, 2021, around 8:47p.m., the Los Angeles Police Department and Los Angeles Fire Department responded to a scene of a vehicle on its side that collided with two parked vehicles after traveling westbound on Osborne and Canterbury. One patient was transported to a nearby hospital due to her injuries from the collision. The driver of the vehicle was treated at the scene. LAPD is investigating the incident.
​
Oscar Sol Photojournalist, Key News Network