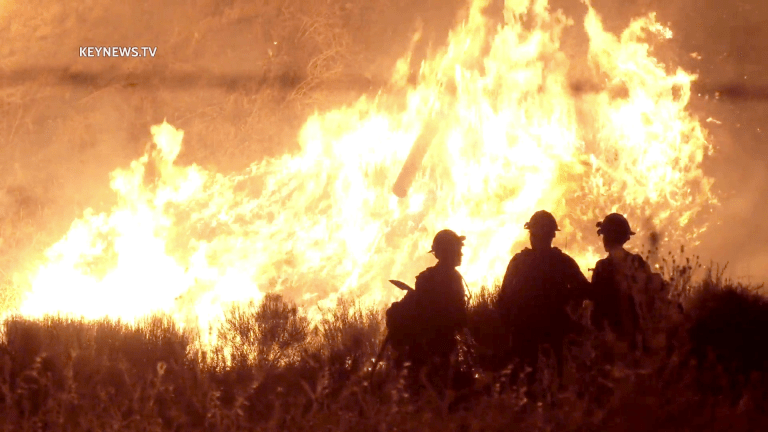 Overnight 1700 Acre Shell Fire Burns in Kern County
Multiple agencies continue to battle the Shell Fire blaze in Kern County on Monday.
Grapevine-Lebec: At around 1:00 a.m. Monday, June 28, 2021, firefighters from Cal Fire, Kern County Fire, the forest service and other agencies continued to battle a large brush fire in Kern County at Interstate 5 and Grapevine Road that has burned over 1700 acres. 
The fire started on Sunday and was reported by Kern County Fire to be 30% contained as of Monday afternoon. Firefighters are lighting backfires to try and gain control of the fire. 
Kern County Fire posted on Twitter around 1:15 p.m. Monday, that air operations were stopped for a time on Sunday due to a drone flying over the fire. They stressed how this hinders firefighting efforts and is dangerous. A graphic was added to the post that read, "If you fly, we can't!" 
Around 7:00 p.m. Monday evening, Kern County Fire reported that significant progress was made during the day despite high temperatures. Acreage remains at 1,984 and containment improved to 50%.
The cause of the fire is under investigation.
Keith Johnson Photojournalist, Key News Network