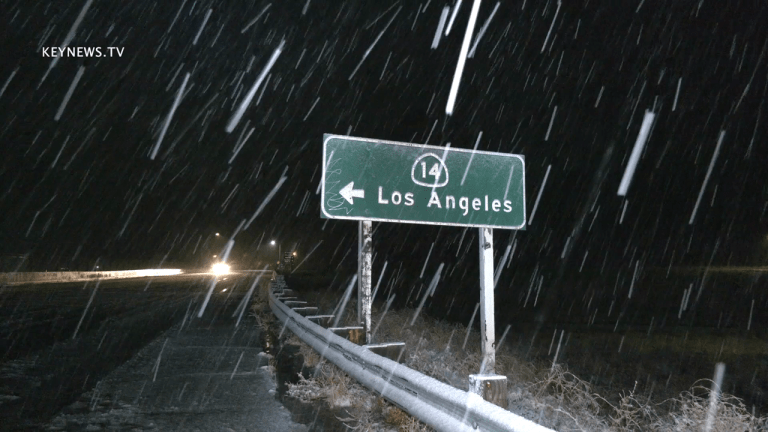 Overnight Snowfall on the 14 Freeway in Acton
A winter CA storm blankets the 14 freeway with snow in Acton.
Los Angeles: CHP ran traffic breaks at 2:00 a.m. on the 14 freeway in Acton to help slow traffic as the falling snow made it difficult for drivers to see the road. The first winter storm of the season rolled in early Monday morning, December 28, 2020, drenching various regions of CA with rain, hail, and snow. The storm is expected to clear out of SoCal by Tuesday with sunny skies expected, according to local weather forecasts.
​
Keith Johnson Photojournalist, Key News Network