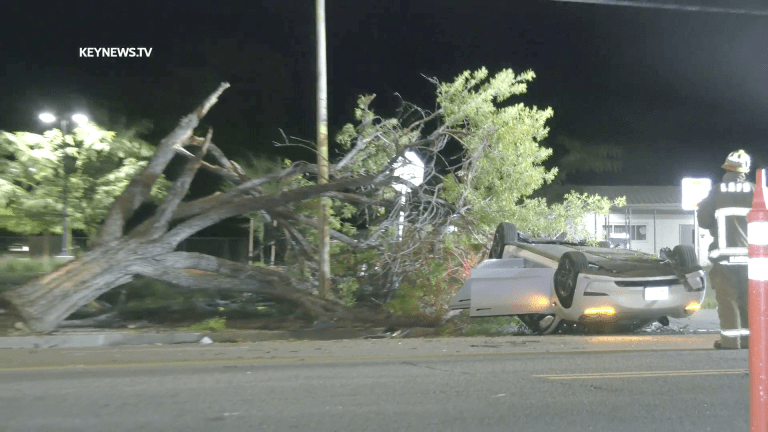 Video: Overturned Tesla Takes Out Tree in Woodland Hills Crash
A Tesla crashed, overturned and slammed into a tree knocking it to the ground on Oxnard Street Saturday night in Woodland Hills.
Woodland Hills: A white Tesla crashed causing it to overturn and slam into a large tree knocking it completely to the ground and shearing power wires. One woman was transported in unknown condition to a local hospital by Los Angeles Fire Department firefighter/paramedics. The incident occurred around 9:35 p.m. Saturday, Nov. 13, on the 22400 block of West Oxnard Street in Woodland Hills. It is not known at this time, if the Tesla was on autopilot at the time of the collision. Los Angeles Police Department officers were on the scene investigating.