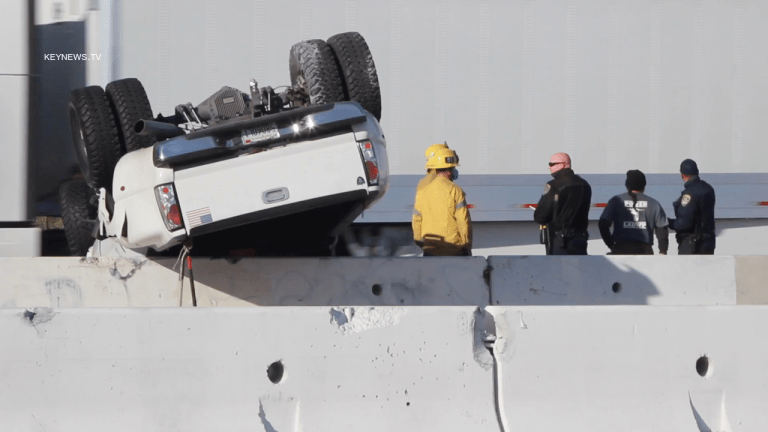 Overturned Truck Impacts Rush Hour Traffic on Westbound 210 Freeway
Non-injury collision involved a Dually white truck with another truck on the Westbound 210 Freeway Tuesday.
Sylmar: A traffic collision was reported on Tuesday, Feb. 16, at 3:45 p.m. on the Westbound 210 Freeway at Roxford involving a Dually white truck that hit a cement barrier with the rear tires on the number one lane, then bounced to its side (right lane) impacting another truck carrying a trailer on the number two lane. Freeway was impacted by a large back up with traffic during rush hour. No injuries were reported. LAFD, CHP and Paramedics were at the scene. CHP is investigating the collision.
​
Oscar Sol Photojournalist, Key News Network