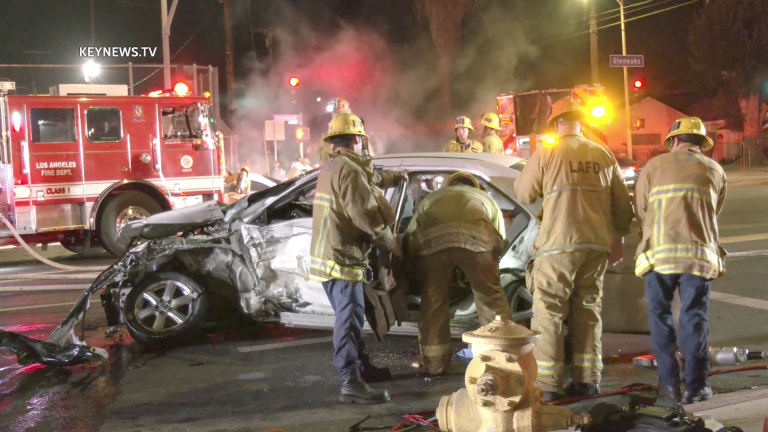 Pacoima Fiery Traffic Collision with Entrapment
One vehicle burned, and one person was trapped in another vehicle after a traffic collision on Gain Street late Monday night.
Pacoima: Firefighters extricated a patient from a vehicle after a collision involving two vehicles around 10:13 p.m. Monday, Aug. 16.
The Los Angeles Fire Department crews and Los Angeles Police officers responded to a traffic collision on the 12500 block of Gain Street and found one vehicle into a pole on fire, and another vehicle with one person trapped inside. Firefighters worked to free the person and transported the patient by ambulance to a local hospital.
No further details are available at this time.