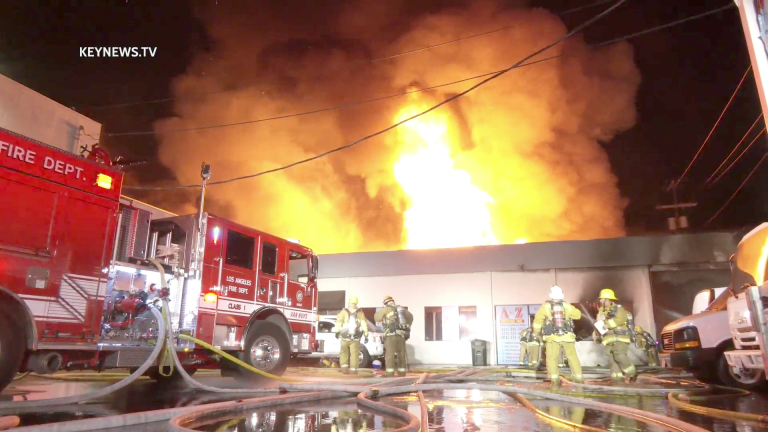 Panorama City Major Emergency Commercial Structure Fire
A commercial structure fire was declared a major emergency as firefighters battled the blaze just after midnight Friday on Titus Street.
Panorama City: Around 12:09 a.m. Friday, Aug. 13, Los Angeles Fire Department crews responded to a pole fire on the 14600 block of West Titus Street that extended into a row of commercial structures. Firefighters were in defensive mode working to stop the flames from spreading to other units.
According to LAFD around 1:40 a.m., there were 150 firefighters at the scene battling the one-story commercial building from the exterior making this a Major Emergency. Forty minutes later, firefighters stopped the progress of the fire and continued to search for pockets of fire and hot spots within the debris.