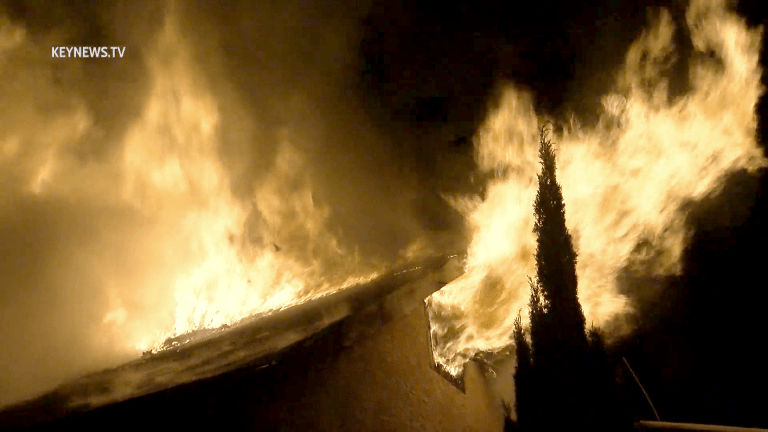 Partial Roof Collapse Challenged Firefighters' Battle Against House Fire
LAFD extinguished the intense blaze with the challenges of a partial roof collapse in just under an hour.
Los Angeles: On Wednesday, Mar. 10, at 10:44 p.m., the Los Angeles Fire Department responded to a single-family home with heavy fire showing on the 4900 block of E. Barstow Street in El Sereno. The descending hillside single-family home (one story in the front, two story in the rear) was fully engulfed in flames when firefighters arrived. A defensive attack knocked back the flames enough for firefighters to transition to an interior attack to finish off the remaining hot spots. A partial roof collapse presented challenges in accessing the fire, according to LAFD. Ultimately, it took 74 firefighters 56 minutes to extinguish the fire. No reported injuries. The cause of the fire is under investigation.
​
Zak Holman Senior Photographer, Key News Network