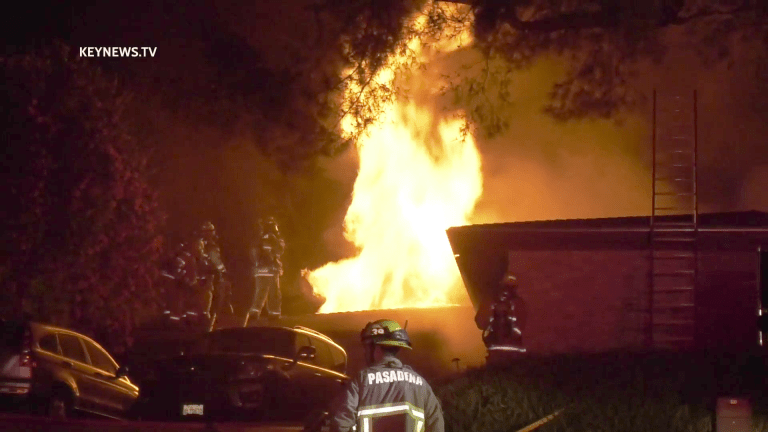 Pasadena Firefighters Battle Blazing House Fire, Senior Woman Injured
Pasadena Firefighters battled raging flames through the roof of a home on Ellington Way Thursday night.
Pasadena: Around 10:19 p.m. Thursday, May 6, 2021, Pasadena Fire Department responded to a fire on the 1000 block of Ellington Lane. When crews arrived, fire was showing through the roof of a house. Firefighters fought the flames in defensive fire attack and called for a Second Alarm on the fire. It took firefighters an hour to gain control of the fire and call a knockdown. Pasadena Fire Department said a senior woman was injured evacuating the home and was transported by ambulance to a local hospital. PFD is currently investigating the fire.
Jack Reynolds Photojournalist, Key News Network