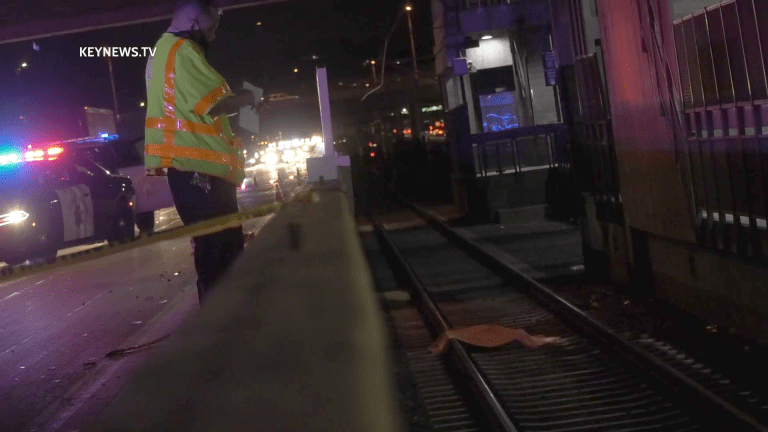 Pedestrian Fatally Struck by Vehicle on 210 Freeway, Then Train After Landing on Tracks
A pedestrian was killed after he was struck by a vehicle on the Eastbound 210, then run over by a train after the impact from the vehicle landed him onto the tracks of the Lake Avenue Gold Line station in Pasadena Sunday evening.
Pasadena: Around 9:04 p.m. Sunday, Aug. 1, 2021, California Highway Patrol responded to calls reporting a single vehicle collision involving one pedestrian on the Eastbound 210 at Lake Avenue. When CHP arrived on the scene, they found the driver of the vehicle that hit the pedestrian at the scene awaiting their arrival. 
According to Sergeant Borncamp with CHP Altadena Office interviewed by Key News at the scene, a male was walking around on Lake Boulevard and then made his way onto the freeway where he was struck by a single vehicle that sent him over the center divider onto the train tracks. Shortly after, one of the trains ran over the pedestrian. The unidentified adult male, possibly 30-40 years of age, was pronounced deceased at the scene.
The carpool, #1 and #2 lanes were temporarily closed while CHP investigated the incident.