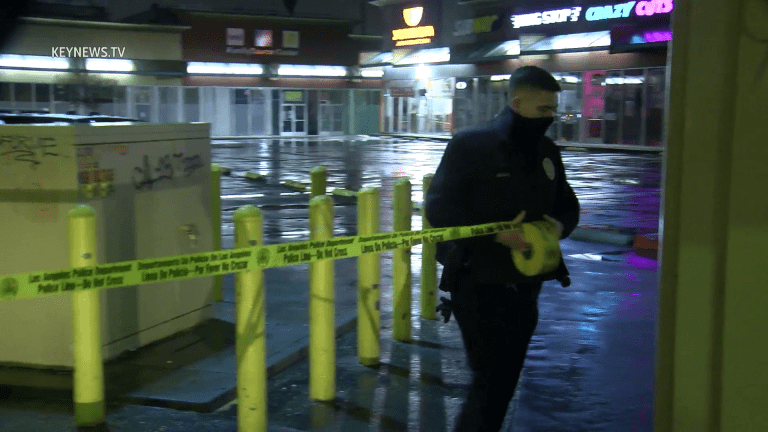 Pedestrian Struck and Killed by Hit-and-Run Driver in Hollywood
LAPD is investigating a hit-and-run fatality that occurred near the intersection of Santa Monica and Western.
Hollywood: Early Friday morning, Jan.29, 2021, a pedestrian was struck and killed by a hit-and-run driver near the intersection of Santa Monica Boulevard and Western Avenue. The vehicle was heading southbound on Western Avenue when it struck the pedestrian who was possibly in the crosswalk at the time. The Los Angeles Police Department Hollywood Division was at the scene handling the investigation along with LAPD West Traffic Division. Reports from witnesses at the scene stated off camera that the victim was possibly robbed after being struck by the suspect vehicle. No vehicle information is available at this time.
To report information anonymously regarding this incident, please contact LA Crime Stoppers at (800) 222-TIPS (8477). Anonymous tips can also be reported on the website.
​
Zak Holman Photojournalist, Key News Network