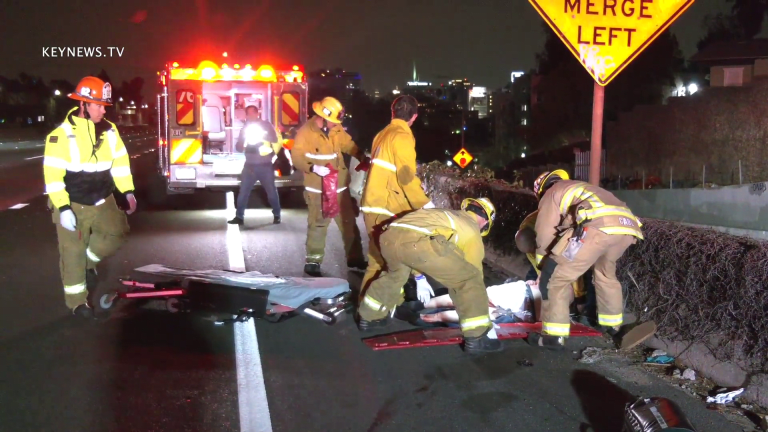 Pedestrian Struck by Semi-Truck on 101 Freeway
Pedestrian in critical condition after struck by semi-truck on 101 Freeway at Vine.
Los Angeles: California Highway Patrol and the Los Angeles Fire Department responded to a reported semi-truck vs pedestrian accident. When LAFD crews arrived, they located a male lying in the slow lane in critical condition. LAFD transported the victim to a local hospital. The truck driver was seen stopped about 200 feet in front of the struck victim. CHP is investigating.
​
Keith Johnson Photojournalist, Key News Network