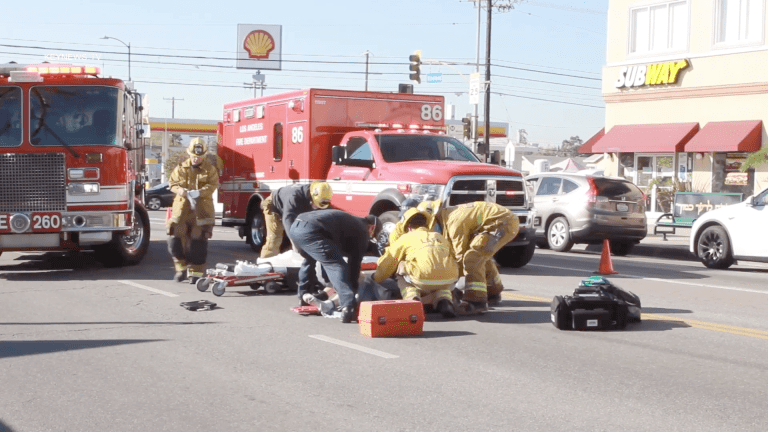 Pedestrian Struck by Vehicle in North Hollywood
Pedestrian transported to hospital early Wednesday after being struck by a vehicle at Vineland, north of Oxnard Street.
North Hollywood: The Los Angeles Fire Department and Los Angeles Police Department responded to a traffic collision at 8:45 a.m. Wednesday, Feb. 24, involving a pedestrian and a vehicle at the intersection of Vineland Avenue north of Oxnard Street. The driver of the vehicle stayed at the scene and cooperated with LAPD. The victim was transported by ambulance to a nearby hospital. The condition of the victim is unknown. LAPD stayed at the scene with the driver involved in the collision to conduct D.U.I/sobriety test.
​
Oscar Sol Photojournalist, Key News Network