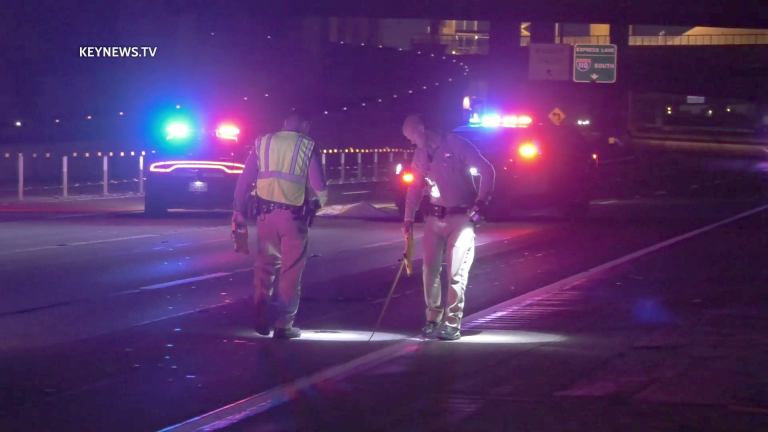 Pedestrian Struck, Killed Crossing 110 Freeway
A pedestrian crossing the Harbor (110) Freeway was struck and killed Monday night.
Los Angles: A pedestrian was struck by at least one vehicle and killed on the Southbound Harbor (110) Freeway at the Glenn Anderson (105) Freeway in South Los Angeles, says California Highway Patrol Officer Dion Conley. The incident occurred just after 10:00 p.m. Monday, July 5, 2021. California Highway Patrol had issued a SigAlert for all southbound lanes in the vicinity of the crash, with traffic diverted into express lanes to the eastbound Glenn Anderson Freeway.
Jack Reynolds Photojournalist, Key News Network