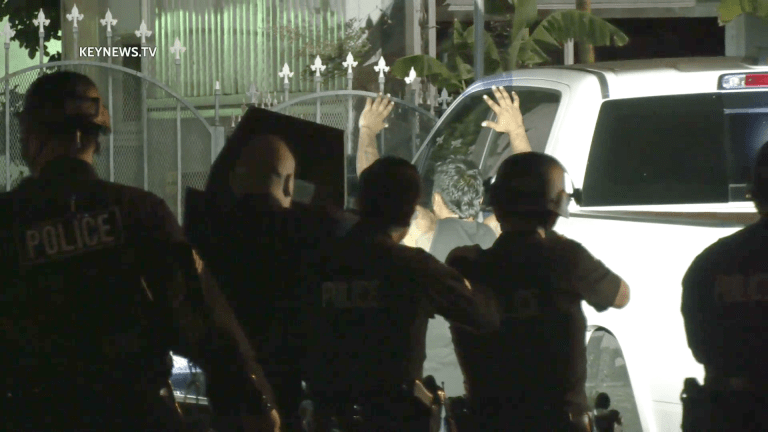 2 Males Wounded in North Hollywood Shooting
Two males were wounded in a shooting on Cahuenga Boulevard Wednesday night, one suspect in custody.
North Hollywood: Around 9:00 p.m. Wednesday, June 2, 2021, Los Angeles Police Department and Los Angeles Fire Department responded to a call of a person shot on the 6000 block of Cahuenga Boulevard. Upon arrival, LAPD found two male victims had been struck by gunfire. 
According to LAPD, the first victim was transported to a local hospital in stable condition and the second victim is in stable condition. The suspect and the two victims were involved in an ongoing dispute. Two people in front of an apartment building at the location, were observed being handcuffed. The suspect was taken into custody. This is an ongoing investigation by the LAPD.
Keith Johnson Photojournalist, Key News Network