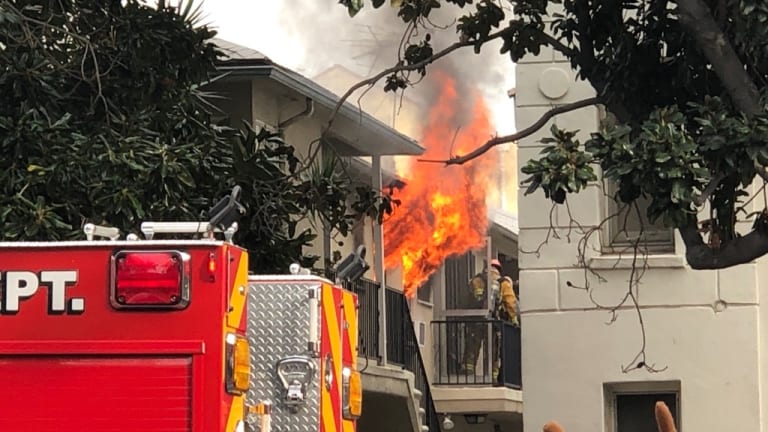 Pets Perish in Los Feliz Garden-Style Apartment Fire
Stubborn flames ripped through a second story apartment resulting in the deaths of beloved pets.
Los Angeles: At 2:09 p.m., January 8, 2020, the Los Angels Fire Department responded to an apartment fire at 1744 N Winona Boulevard in the Los Feliz area. The apartment, on the second floor of the 2-story garden-style apartment building, was engulfed in flames. According to LAFD, it took 45 firefighters 25 minutes to extinguish the stubborn flames in the apartment that contained an attic and excessive personal storage. The fire was confined to the single apartment unit.
​
​
​
The 12-unit apartment building, built in 1950, was not equipped with optional fire sprinklers. According to LAFD, as of 3:45 p.m., firefighters continued to overhaul smoldering apartment contents and await the arrival of the resident. No persons were injured, but unfortunately, the resident's companion pets - one dog, and two cats - had perished as a result of the fire. The cause of the fire remains under investigation.
​​
​
Photos and video courtesy of Noah J. Nelson via Twitter (@noahjnelson)