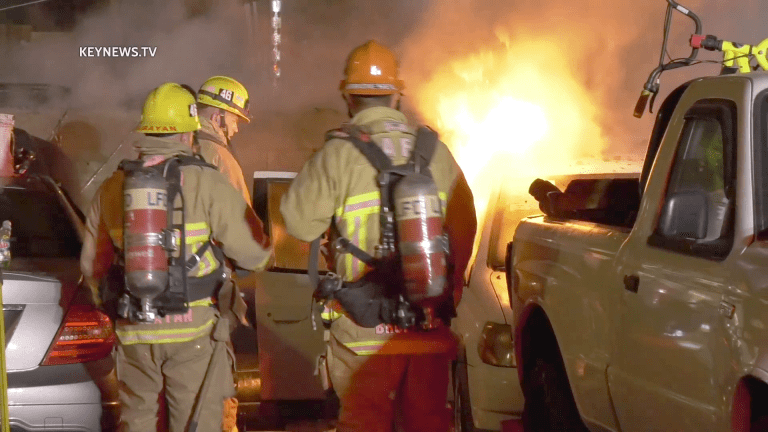 Pole Fire Ignites Vehicle Fire in Vermont Square
Firefighters quickly extinguished the flames of a fully engulfed vehicle on Normandie Avenue Monday night.
Vermont Square, Los Angeles: Around 11:53 p.m., Los Angeles Fire Department responded to a structure fire on the 5000 block of South Normandie Avenue. When firefighters arrived, a vehicle was located fully engulfed in flames along with the back yard of a house. It took firefighters approximately 20 minutes to extinguished the flames. LAFD is investigating.
​
Jack Reynolds Photojournalist, Key News Network