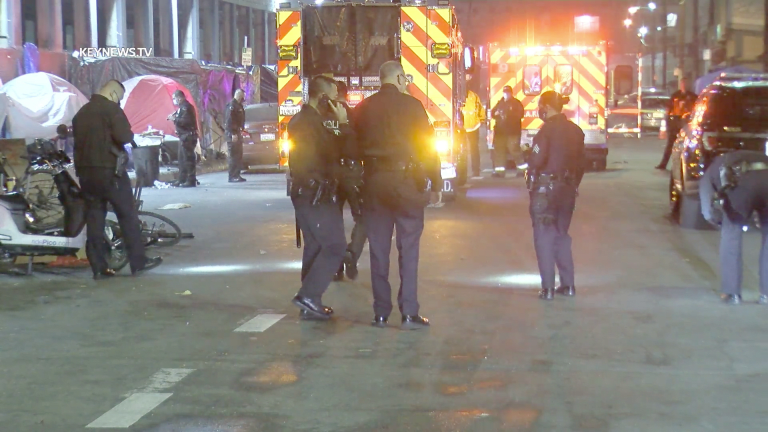 Police Investigate Shooting of Man in Downtown Los Angeles
Police are investigating the shooting of a man on San Julian Street early Tuesday morning in Downtown Los Angeles.
Los Angeles: A man was shot on San Julian Street just south of 9th Street at approximately 12:58 a.m. Tuesday, Nov. 9, 2021. The victim was described as a man in his late thirties. He was transported to a local area hospital by Los Angeles Fire Department firefighter/paramedics in serious condition suffering from an unknown number of gunshot wounds. 
The Los Angeles Police Department did not release a specific suspect description at the time of the incident. LAPD Central units are handling the crime scene, but the incident occurred in Newton Division. San Julian Street was closed both north and southbound as officers conducted the investigation.