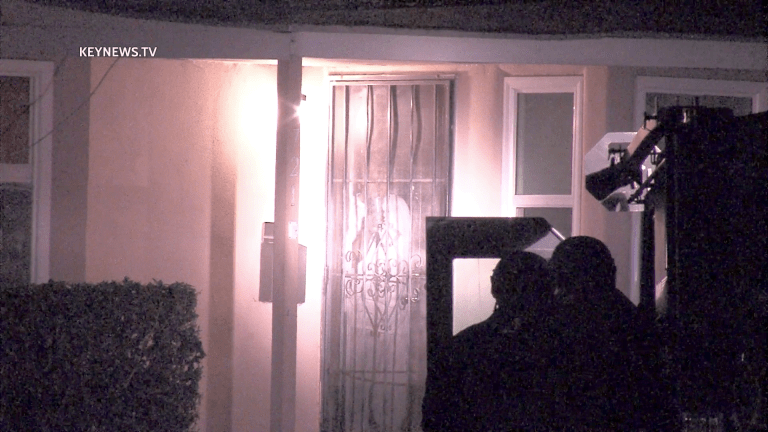 Pomona Barricaded Suspect
SWAT was at a home on Alameda Street to negotiate with a barricaded suspect in Pomona early Wednesday morning.
Pomona: Around 1:00 a.m. Wednesday, Nov. 24, Pomona Police officers responded to the 1700 block of Alameda Street for unknown trouble. An officer came into contact with a male suspect that refused to come out of the house. SWAT was called at that time. At one point, the suspect came out to grab a cigarette that Pomona SWAT officers threw to him, and then went back into the house. As of 3:50 a.m., the suspect known as "Chris" has yet to come out.
This story will be updated when more information becomes available.