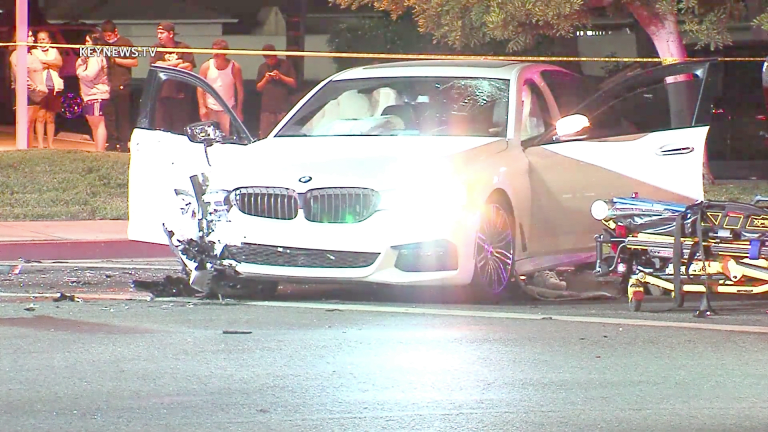 Pomona Deadly Car to Car Shooting Crash (GRAPHIC)
A male driver crashed into other vehicles after being fatally shot in a car to car shooting at Garey and Arrow Highway in Pomona Saturday night.
WARNING: Video is classified as Graphic Content
Pomona: Authorities responded to reports of a shooting at the intersection of Garey Avenue and Arrow Highway just after 11:00 p.m. Friday, July 16, 2021. Upon arrival, officers located a male down unresponsive suffering from a gunshot wound. Officers administered life-saving measures until paramedics arrived. Paramedics pronounced the gunshot victim dead at the scene. 
It appears the victim crashed into at least two vehicles after he was shot. Another person was hospitalized from the vehicle involved in the shooting. It was unclear if she was shot or was injured in the crash. Police had the intersection closed during the investigation.
Eric Maldonado Photojournalist, Key News Network