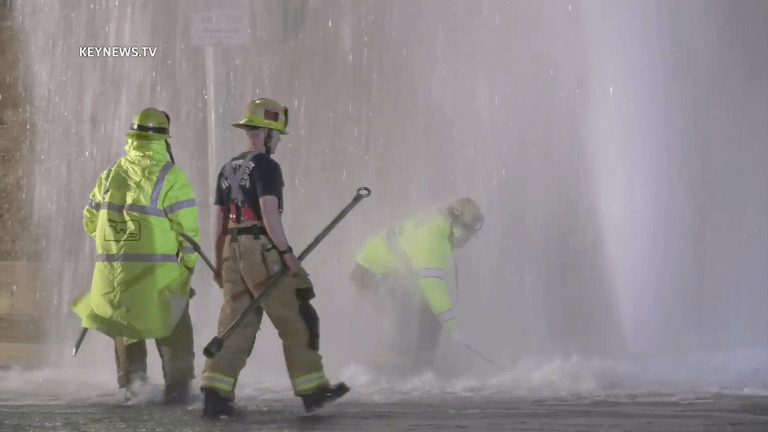 Porter Ranch Vehicle Collision Shears Hydrant Creating Challenging Geyser
A firefighter was thrown by the intense pressure of a water geyser after hydrant was sheared during a collision.
Porter Ranch : At approximately 1:40 a.m. Saturday, Apr. 24, 2021, Los Angeles Fire Department and Los Angeles Police Department responded to a vehicle vs water hydrant on the 12200 block of North Tampa Avenue. Upon arrival, they located an abandoned vehicle on the sidewalk that had collided with a water hydrant. During the process of trying to shut off the water, a firefighter was thrown off his feet by the intense water pressure, but was not injured. The water was shut down around 2:24 a.m.
​
Andrew Gonzalez Photojournalist, Key News Network