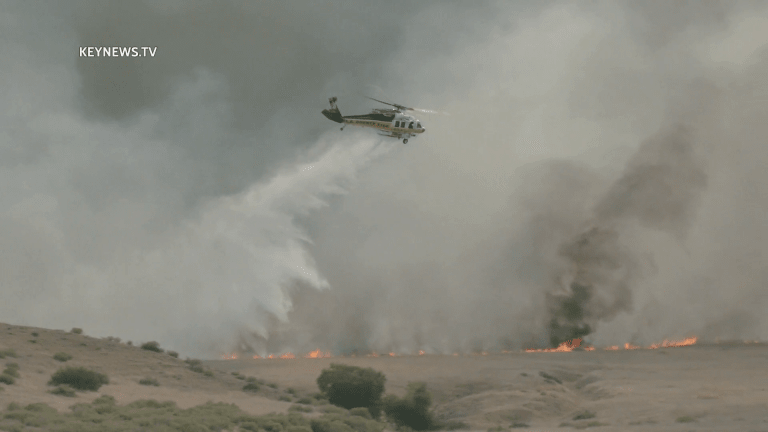 Posey and Hungry Valley Brush Fires Burn in Gorman
Two separate brush fires, the Posey Fire and Hungry Fire, burned in Gorman Sunday afternoon.
Gorman: Two brush fires broke out around 3:15 p.m. Sunday, July 31, 2021, in the Gorman area. The Posey Fire was ignited by a truck fire that spread to nearby brush on the Northbound 5 Freeway. While fighting the fire, air attack spotted an additional brush fire in the area after fighting the Posey Fire and diverted units to the newly started fire at Hungry Valley Park known as the Hungry Fire to responders. Los Angeles County Fire Department, in unified command with Angeles National Forest, worked to extinguish the fires.
Around 6:00 p.m., the Angeles National Forest reported the Posey Fire was at 5.2 acres, and forward spread had stopped.
Around 7:30 p.m., the Hungry Fire was reported to be at 340 acres with 30% containment with forward progress stopped.