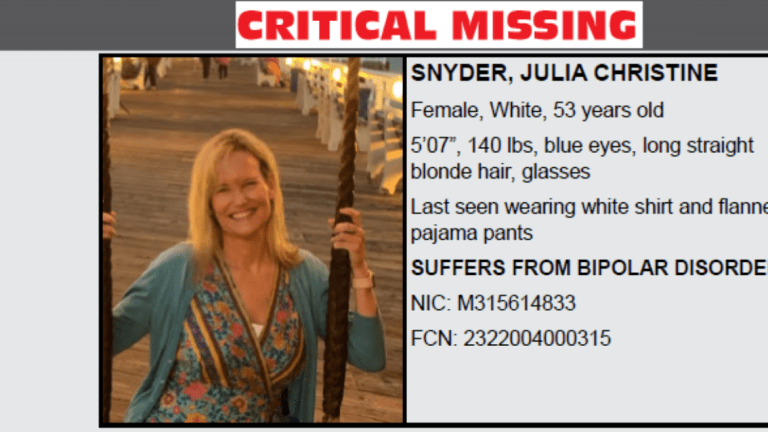 Public's Help Needed in Locating Critical Missing Female *LOCATED*
Julia Christine Snyder, 53-year-old White female, was last seen on February 8, 2020, in Malibu. Photo updated.
Detectives from the Missing Persons Unit of the Los Angeles County Sheriff's Department are asking for the public's help locating Julia Christine Snyder. She was last seen near her residence on the 4300 block of Ocean View Drive in Malibu on Saturday, February 8, 2020, at approximately 9:00 p.m.
Ms. Snyder suffers from bipolar disorder and is without her medications. She is 5 feet 7 inches tall, 140 pounds, with blue eyes and long straight blonde hair, last seen wearing a white shirt and flannel pajamas.
Authorities are still actively searching. Anyone with information is encouraged to contact the LASD's Missing Persons Unit at (323) 890- 5500. Information may also be reported anonymously by calling "Crime Stoppers"at (800) 222-TIPS, or on their website. http://lacrimestoppers.org
UPDATE: Ms. Snyder was found deceased shortly after she went missing. Key News is currently working on confirming information regarding this incident.​
​
​
​