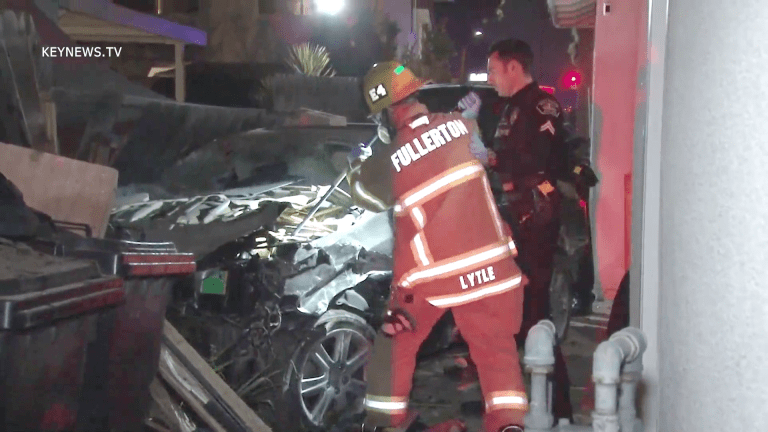 Pursued Vehicle Drove Through Yards Before Crashing into Structure
Pursued vehicle crashed into a home after driving though several side yards Monday night in Fullerton.
Fullerton: Around 11:56 p.m. Monday, Apr. 5, 2021, Fullerton Fire Department responded to the 400 block of East Ximeno Drive for a car into a structure. Upon arrival, they located a single vehicle that drove through several side yards before crashing into a home. La Habra Police Department was in pursuit of the vehicle that started in La Habra and ended when the vehicle crashed in Fullerton. One person was transported to the hospital with unknown injuries.
​
Nathan Wilking Photojournalist, Key News Network