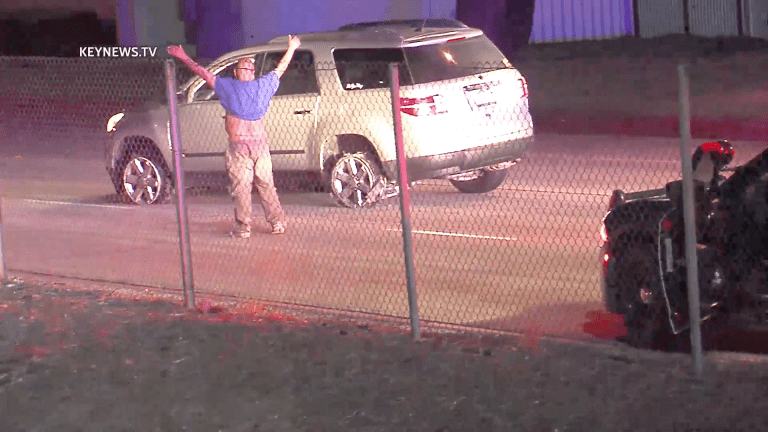 Pursuit Out of Pomona Ends Without Incident
Pomona Police officers pursued a vehicle to the I-10 Freeway where the pursuit ended without incident with California Highway Patrol early Friday morning.
Pomona: Early morning Friday, July 23, 2021, Pomona Police officers attempted to stop a silver SUV for possible DUI. The solo driver failed to stop and a pursuit ensued. The pursuit entered the Westbound I-10 Freeway where California Highway Patrol took over the pursuit. The pursuit ended on city streets in the industry area without incident.
Eric Maldonado Photojournalist, Key News Network