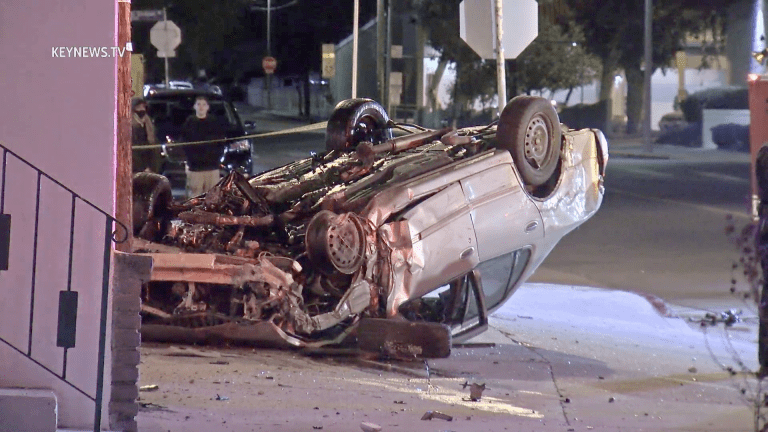 Pursuit Suspect Physically Rescued from Rollover Collision in Sunland
LAPD physically rescued seriously injured suspect from rollover collision at end of pursuit on Foothill Blvd.
Sunland: A man was in serious condition this morning after crashing while fleeing from LAPD officers at high speed. The rollover traffic collision / termination was initially reported at 12:53 a.m. Monday, Mar. 1, on the 8700 block of Foothill Boulevard. It is unknown where the pursuit started, or what the suspect was wanted for. The pursuit lasted approximately three to four minutes. The Los Angeles Fire Department responded to reports from officers at the scene stating the suspect was trapped in the vehicle. While LAFD was en route to the location, Los Angeles Police Department officers were able to pull the suspect from the vehicle and take him into custody. The man was taken to a local area hospital with serious injuries by LAFD paramedics. LAPD Valley Traffic division is handling the collision investigation.
​
Zak Holman Senior Photojournalist, Key News Network