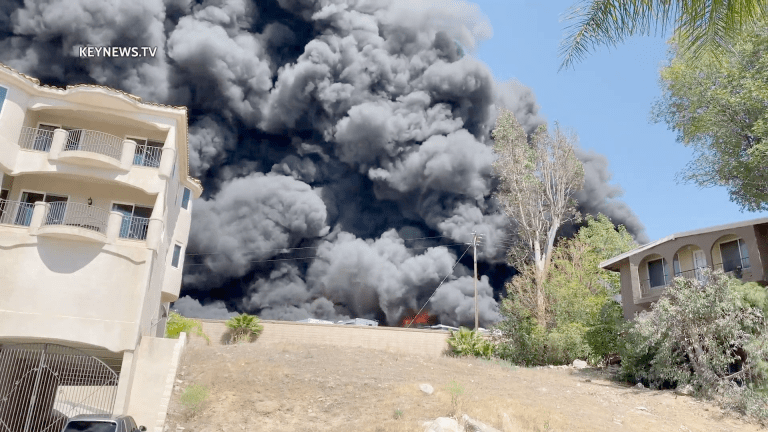 Recreational Vehicles Burn in Canyon Lake Storage Fire
A 3-Alarm fire destroyed approximately 40 RVs at Canyon Lake Storage Wednesday afternoon.
Canyon Lake, Riverside County: Around 2:30 p.m. Wednesday, May 19, 2021, a fire was reported on the 22000 block of Loch Lomond Drive. Many recreational vehicles at Canyon Lake Storage had already burned by the time the firefighters gained containment. Cal Fire/Riverside County Fire Department reported approximately 40 RVs were destroyed in the 3-Alarm fire. One firefighter sustained non-life-threatening injuries and was evaluated by paramedics, according to Cal Fire/RCFD.
Contributor footage by Savannah Compton