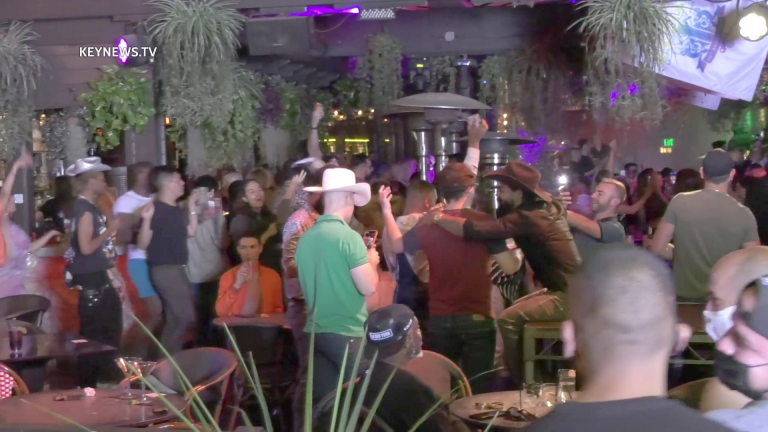 Relaxed Covid-19 Mask Mandates Celebrated at The Abbey in West Hollywood
A large crowd descended on "The Abbey" to celebrate the June 15 reopening of California and the relaxing of mask mandates.
West Hollywood: Some people in the city of West Hollywood were celebrating at midnight as the state relaxed its mask restrictions relating to the previously established COVID-19 mandates. An estimated 500 plus people descended on "The Abbey" bar to celebrate the occasion. A few wore masks, but most celebrated mask-free. June 15 marks the day of reopening California, with a few locations and situations that will still require a mask.
Andrew Gonzalez Photojournalist, Key News Network