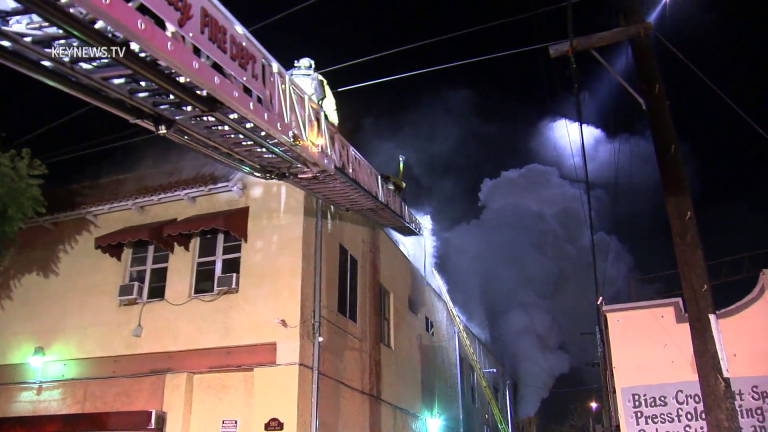 Residents Evacuate Apartment Building Fire in Florence
LAPD officers assisted residents with evacuation from building fire on S. Avalon Boulevard early Tuesday morning.
Los Angeles: An apartment fire occurred Tuesday morning, Feb.16, on the 5900 block of S. Avalon Boulevard at 2:59 a.m. in Florence, a neighborhood in the City of Los Angeles in the South Los Angeles region of L.A.County. While the Los Angeles Fire Department was responding, LAPD officers in the area located the building with fire on the second floor and assisted residents in evacuating the building. LAFD arrived shortly after the evacuation process, and began an aggressive fire attack. Knockdown was achieved in approximately 15 minutes. No injuries reported at this time.
​
Zak Holman Senior Photojournalist, Key News Network