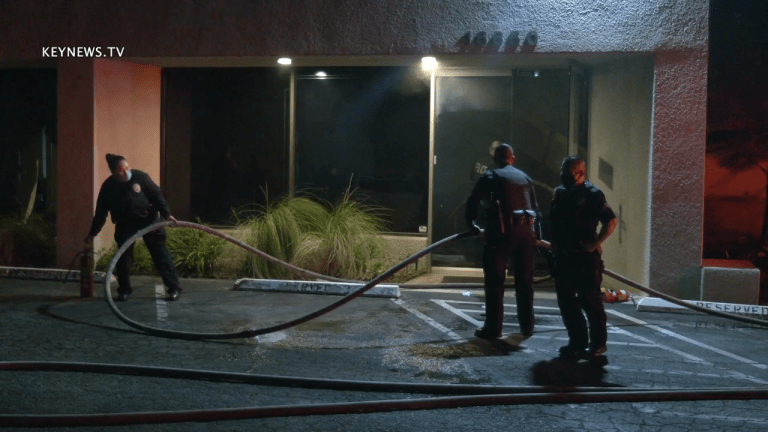 Robbery Suspect in Custody After Office Building Fire in North Hills
Arson/Robbery suspect in custody after fire in office building on W. Schoeborn Street.
North Hills: The Los Angeles Fire Department responded to a fire in an office building at 2:39 a.m. Thursday, Feb.11, at 16650 W. Schoeborn Street. It took 33 firefighters 24 minutes to contain and extinguish the flames involving contents on the second floor and possibly attic of a 2-story office building, according to LAFD. No injuries were reported. The Los Angeles Police Department originally responded to the location for a robbery. One Arson/Robbery suspect was taken into custody. LAPD is investigating, and the cause of the fire is under active investigation.
​
Keith Johnson Photojournalist, Key News Network