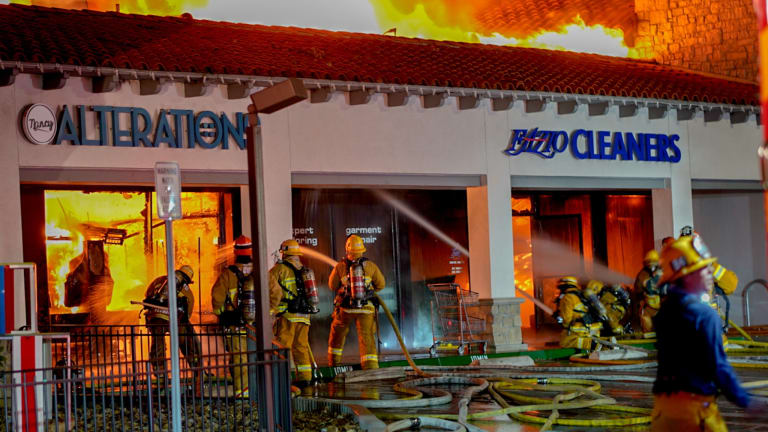 Roof Collapses During Major Emergency Fire at Woodland Hills Strip Mall
Several strip mall businesses suffered damage from early morning major fire.
Woodland Hills, CA: At around 3:05 a.m. Friday, Los Angeles Fire Department were called to the scene of a fire at a strip mall located in the 4800 block of N Valley Circle. Flames were visible coming through the roof of a store in the strip mall. According to LAFD, the fire appeared to have started in Pet Food Express, and then spread through a common attic shared by at least three other businesses. The fire caused a partial collapse of the pet store's roof.
​​
​
According to LAFD, over 100 firefighters extinguished the flames in an hour and 18 minutes. Part of the facade of the mall had been blocked off due to structural damage from the blaze. No injuries have been reported, and the cause of the fire is under investigation. The pet food store will be closed for an unknown amount of time. The early morning fire also caused extensive damage to Fazio Cleaners.
​​
​
Andrew Loera photos, Key News Network