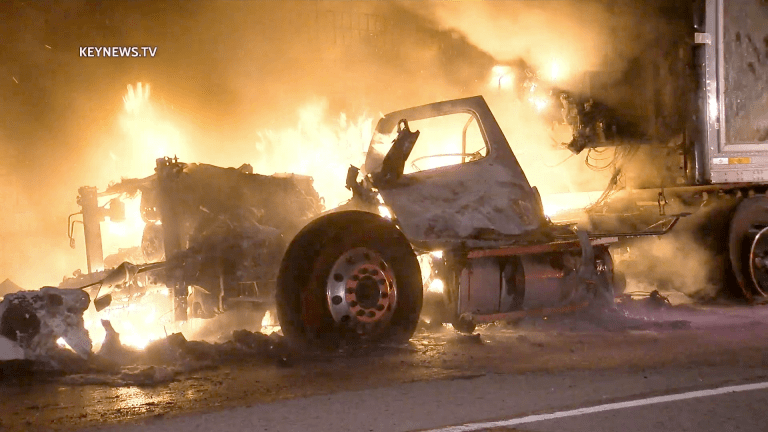 San Dimas Big Rig Fire on Eastbound I-10
Firefighters extinguished the flames of a burning big rig on the right shoulder of EB I-10 just east of the 57 Interchange early Saturday morning.
San Dimas: A big rig caught fire Saturday, May 15, 2021, at approximately 4:16 a.m. on the Eastbound I-10 just east of the 57 Interchange. The big rig was on the right shoulder and fully involved in flames when California Highway Patrol and Los Angeles County Fire Department arrived at the location. The number 3, 4 and 5 lanes were closed as crews worked to extinguish the fire. The trailer was reportedly empty. The driver was able to escape the truck without injuries. 
Zak Holman Senior Photojournalist, Key News Network