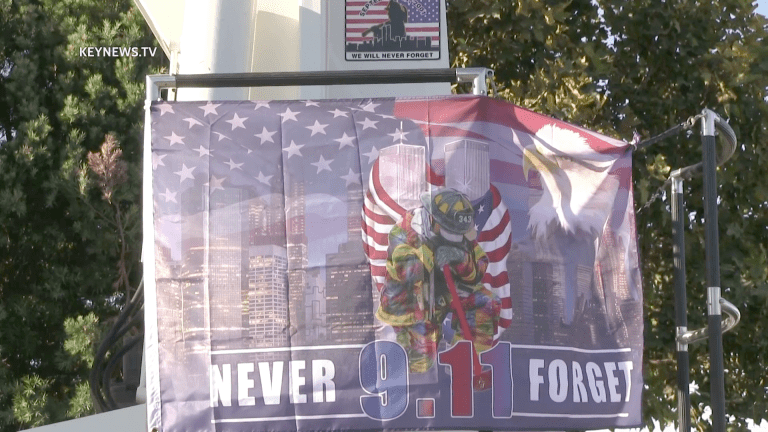 Santa Clarita Nonprofit Hosts Patriot Day Car Show on 20th Anniversary of 9/11
Guardians nonprofit brought community together on the 20th anniversary of 9/11 with a Patriot Day Car Show and special guests on Saturday morning in Valencia.
Valencia: Guardians hosted a Patriot Day Car Show and a day of remembrance to honor the first responders and civilians who lost their lives on 9/11. Guardians, a Santa Clarita nonprofit organization, held the 20th anniversary of 9/11 memorial tribute event in the Higher Vision Church parking lot located on the 28700 block of The Old Road in Valencia. 
Congressman Mike Garcia attended the event along with Assemblywoman Suzette Martinez Valladares, and City Councilman Jason Gibbs. The event started at 8 a.m. and was due to end around noon. Classic vehicles of all kind were on display, along with food for the attendees. A replica of the Pentagon and Twin Towers were also on display. Four air crafts performed a flyover show of respect for the fallen heroes.
According to their Facebook page, Guardians Santa Clarita is a nonprofit dedicated to the men and women that are veterans, military, law enforcement, and firefighters who are active, retired or in reserves. Find their Facebook page here.