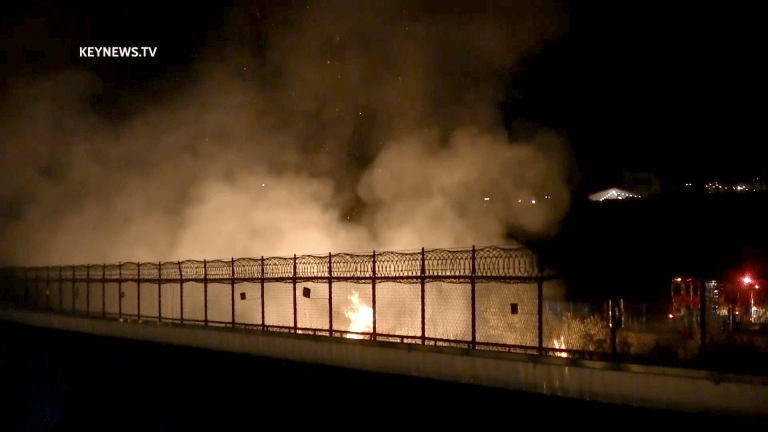 Santa Clarita Wash Brush Fire Contained
Firefighters extinguished a fire at the wash, one of several fires in that same area over the past two months in Santa Clarita.
Santa Clarita: Around 8:05 p.m. Saturday, Sept. 4, Los Angeles County Firefighters and Santa Clarita Sheriff's Station deputies responded to a fire at the wash where homeless encampments reside and have reportedly been the source of fires recently set in the area. 
The first two units on the scene were able to contain the fire after 15 minutes. Several fires have been extinguished in the same area over the past two months. Sheriff's deputies blocked off the area from Costa Brava to Alder Drive on Valle Del Oro for firefighters to drive through the area.