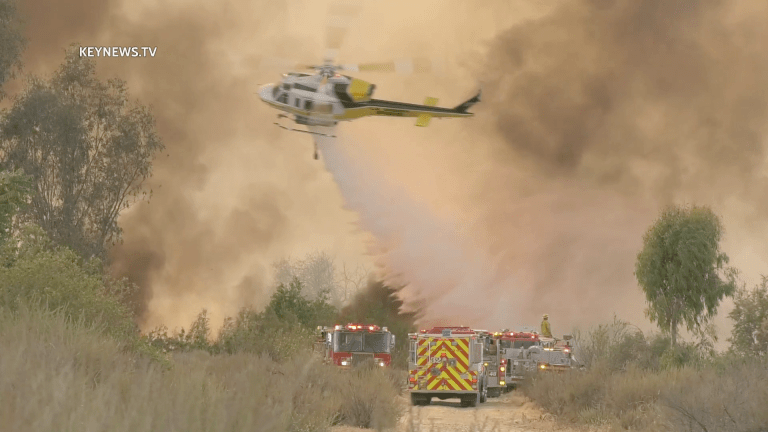 Santa Fe Dam Brush Fire Threatens Large Homeless Encampments
Firefighters made progress Tuesday evening in their battle to extinguish the blaze in the Santa Fe Dam recreation area that threatened large homeless encampments.
Irwindale: Around 4:55 p.m. Tuesday, June 15, 2021, Los Angeles County Fire Department responded to a large brush fire at the Santa Fe Dam recreation area. The brush fire started at two acres then grew into a 20-acre fire. LACoFD is currently evacuating the homeless encampments throughout the recreation area that are in danger. 
As of around 7:00 p.m., LACoFD announced on Twitter that forward progress on the fire has been stopped. Firefighters continue to mop up hot spots. 
This report will be updated as more information becomes available.
Jack Reynolds Photojournalist, Key News Network