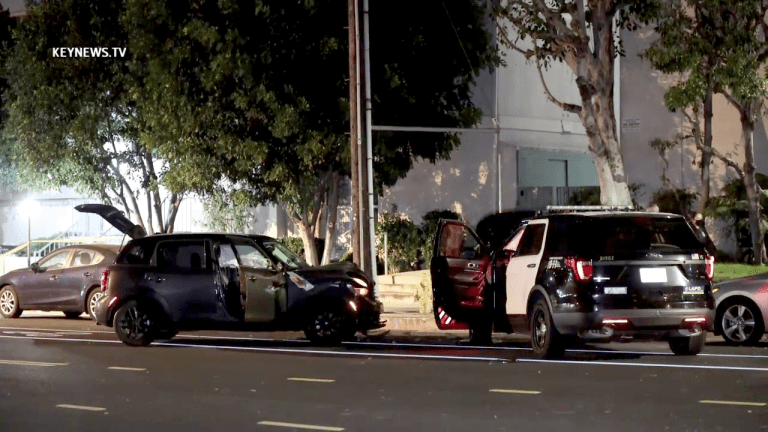 Sedan Collides into Parked LAPD Patrol Vehicle Injuring 2 Officers
Two patrol officers were transported to a local hospital after a sedan struck the patrol vehicle on Camarillo Street.
Toluca Lake: According to LAPD Valley Traffic Division Sergeant Willingham, at approximately 6:30 p.m. on Saturday, Feb.27, two patrol officers from the LAPD North Hollywood Division were on scene of a radio call on Camarillo Street near Sancola Avenue. The patrol vehicle was parked in the eastbound bike lane on Camarillo. Both officers were at their vehicle using the computer. One officer was seated in the driver's seat, and the other (supervisor) officer was looking in while standing outside the vehicle on the passenger side. A dark grey Mini Cooper sedan came westbound on Camarillo, and crossed the opposite lane of traffic, striking the patrol vehicle. The patrol vehicle hit the supervisor officer standing outside. Both officers were transported to an area hospital and are said to have non-life-threatening injuries. LAPD was at the scene investigating.
​
Edward Tovmassian Photojournalist, Key News Network