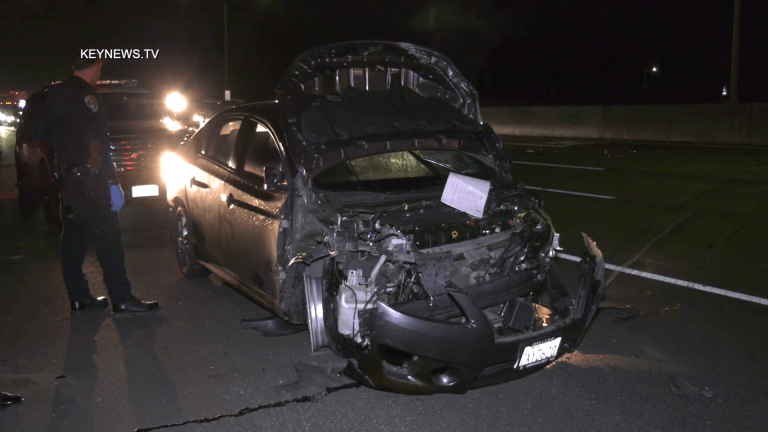 Semi-Truck Slams into Unoccupied Vehicle Blocking #2 Lane on I-880
Semi-truck driver uninjured after slamming into vehicle blocking the #2 lane of I-880.
Northern CA: On Tuesday, Feb.9, around 10:50 p.m., the California Highway Patrol responded to an unknown injury accident involving a solo vehicle that was possibly involved in a spin-out on the I-880 Northbound near W A Street off-ramp. The vehicle was found completely blocking the #2 lane on I-880. A semi-truck collided with the vehicle causing severe damage. CHP determined at the scene, that the vehicle was unoccupied. The driver of the semi-truck stated he was carrying diesel fuel but luckily emptied his tanks at a nearby gas station. He was not injured in the collision.
​
Jason Tobias Photojournalist, Key News Network