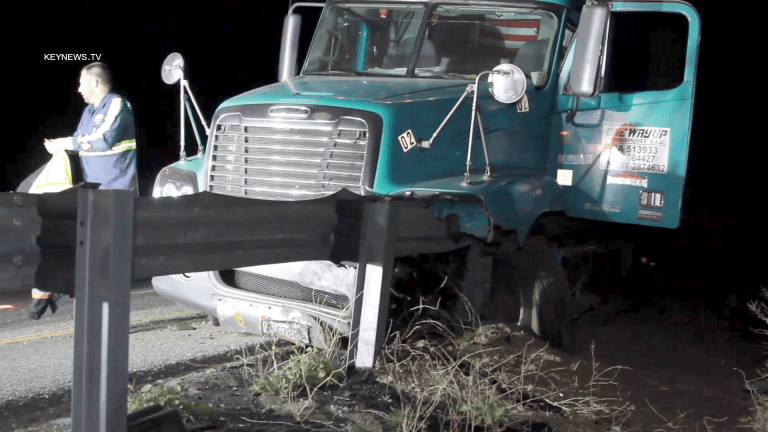 Semi-Truck Struck Guardrail Southbound I-5 at Parker Road
Semi-truck on the way to the Port of Long Beach collided with guardrail blocking the #1 lane on the I-5 Freeway.
At around 12:46 a.m. Thursday, Feb. 25, a semi-truck traveling southbound on Interstate 5 Freeway struck the guardrail blocking the number one lane. According to California Highway Patrol, approximately 200 feet of guardrail was damaged in the collision. According to the driver, the truck had no cargo and was traveling to the Port of Long Beach. CHP responded to the scene and requested Hazmat. LACOFD INC #6952 sent out an engine to asses the situation. No further information is available.
​
Oscar Sol Photojournalist, Key News Network