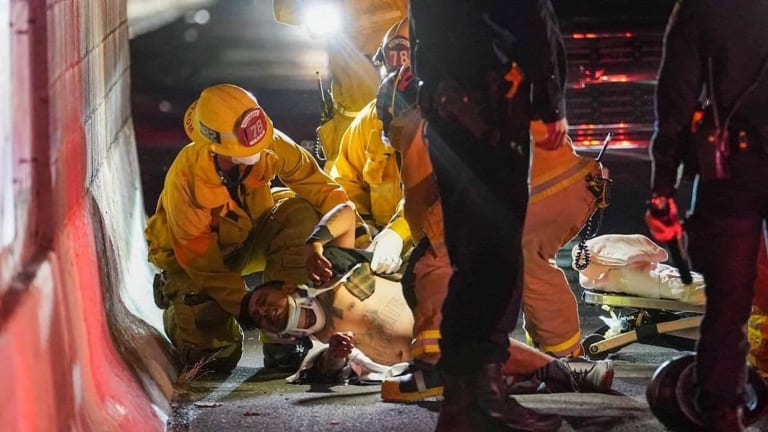 Semi-Truck vs Motorcycle Accident, Male Motorcyclist Injured
A motorcyclist was critically injured after crashing with a semi-truck on the eastbound 101 freeway.
Los Angeles: In the early morning hours of Wednesday, July 29, 2020, CHP and LAPD responded to an accident on the eastbound 101 freeway at Laurel Canyon, just before the interchange of the 101 South and 134 East freeways. A semi-truck and motorcyclist collided leaving the motorcyclist on the ground with injuries after being ejected from his motorcycle.
Many of the vehicles that were traveling on the 101 at that time, stopped to render aid to the motorcyclist, according to our Keys News Photojournalist at the incident. The motorcycle erupted into flames after the crash and was quickly extinguished by LAFD. The unidentified male motorcyclist was transported to a hospital by LAFD with a broken leg and other critical injuries. No fatalities were reported.
​
​
Andrew Loera photos, Key News Network