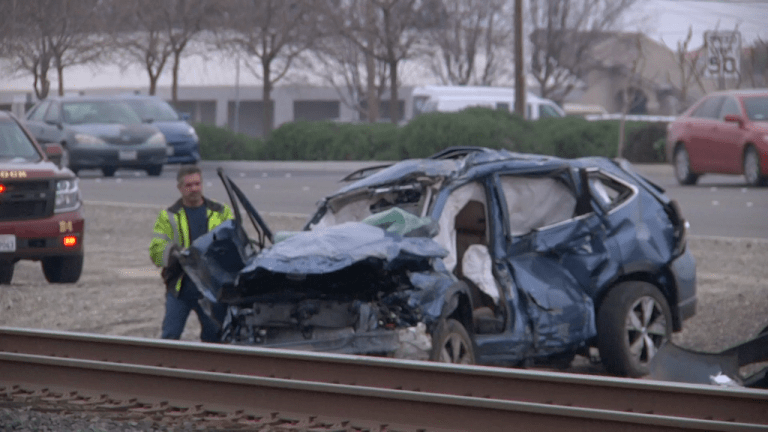 Senior Driver Dies in Vehicle vs Train Collision in Turlock
81-year-old man pronounced dead after his vehicle collided with oncoming train at crossing.
Turlock: Turlock Police Officers were dispatched to a train vs vehicle collision at the Monte Vista and Golden State railroad crossing at 1:48 p.m. Monday, Feb. 8. In addition to TPD units, medical units from the Turlock Fire Department and AMR also arrived at the scene, according to the Turlock Police Department.
Upon arrival, officers located a single occupant driver in a blue Subaru vehicle. The driver, an 81-year-old male from Turlock, was pronounced deceased at the scene. The identity of the deceased will not be released at this time, TPD said.
According to TPD, the male driver was originally traveling southbound Golden State and then made a westbound turn onto Monte Vista through the railroad crossings when his vehicle collided with the oncoming train. The train's crossing signals, warning lights, and crossing arms were working properly prior to the collision.
​
Gaby Muro Photojournalist, Key News Network